Hamstrings are the three muscles at the back of the thigh. They traverse between the hip and the knee and are named semimembranosus, semitendinosus and biceps femoris. They are involved in bending the knee., tipping the pelvis back when you lean backwards, and twisting the knee when the knee is bent.
A hamstring injury ranges from a strain to a muscle tear.
There are three grades of hamstring injury:
Grade I: a mild muscle strain
Grade II: a partial muscle tear.
Grade III: a complete muscle tear or tear of an attachment.
Grade I injury may take a few days to heal but a grade III injury can take months. We'll focus on grade I hamstring injury in this article.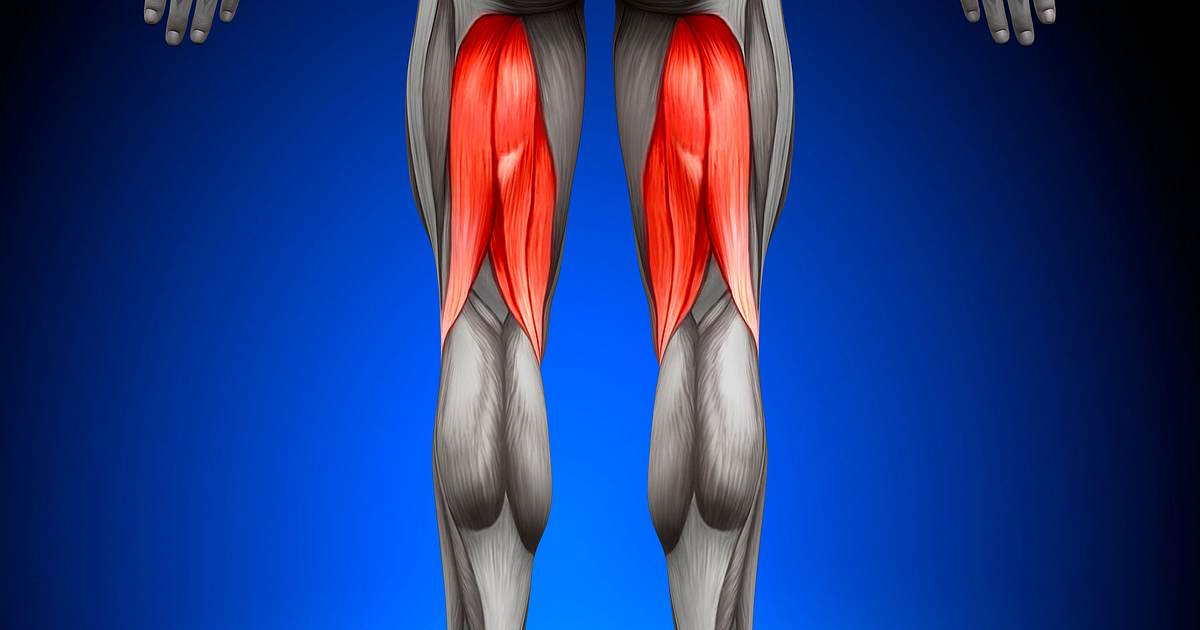 Grade I Hamstring injuries are very common in sports, especially those that involve sprinting, suddenly stopping and changing direction, and jumping. These include football, rugby, baseball and track running. They typically happen at the end of the swing phase of running, just before the outstretched leg touches the ground, as it is at this point that the hamstring muscles have to suddenly contract to bend the knee.
There are multiple predisposing factors for hamstring injury, such as:
Weak hamstrings – if they are not toned up and strong enough to handle the stress, they are more likely to get injured.
Lack of warm-up before exertion – Hamstring muscles are less likely to be injured when they are warmed up through brief stretching/contracting exercises. Keeping the legs warm with suitable clothing while warming up also helps a lot.
Tiredness – if the muscle is fatigued, it is more likely to get injured. Having good fitness overall helps.
Previous hamstring injury – You are much more likely to have a hamstring injury if you have had a previous one.
Older age – you are more likely to have a hamstring injury as you get older.
Interestingly, being overweight is not thought to be a risk factor for a hamstring injury.
The best way to avoid hamstring injury is to spend time working on your hamstring strength. A highly trained sportsperson will tend to do this as part of their training but anybody looking to do any activities that involve these muscles is probe to grade I hamstring injury and needs to warm up as well.
There are various approaches to hamstring rehabilitation, with varying times of immobilization to the type of exercise. The goal of any hamstring rehabilitation (especially so in cases of sportspersons) is to return to the previous level of performance while attempting to minimize the rate of injury recurrence. It has been shown that Grade I (and even II) hamstring strains can be aggressively treated with brief immobilization followed by early initiation of running and isokinetic exercises. This is likely to lead to early recovery of function and a relatively low reinjury rate.
aenriquez November 2, 2018 blog, physical therapy, Sports Medicinehamstring injury, hamstring rehabilitation, Hamstring Strain Read more >