The vestibular sensory organs in our inner ear, the cochlea, and the semicircular canals are responsible for our balance and proprioception/position. When these organs are damaged with disease or injury, it can lead to dizziness, vertigo, balance problems, and other symptoms. These can be transient as people are able to recover after a few weeks of normal activity due to vestibular compensation. Conversely, the symptoms can be lasting, affecting a person's ability to maintain posture and balance.
A person with a vestibular disorder may have difficulty in maintaining balance and may adopt an exaggerated hip sway, swivel the entire body while keeping the head still when turning to look at something, or always look down to avoid a confusing swirl of activity. Ironically, these mannerisms can worsen the vestibular symptoms and often cause headaches, muscle tension, and fatigue.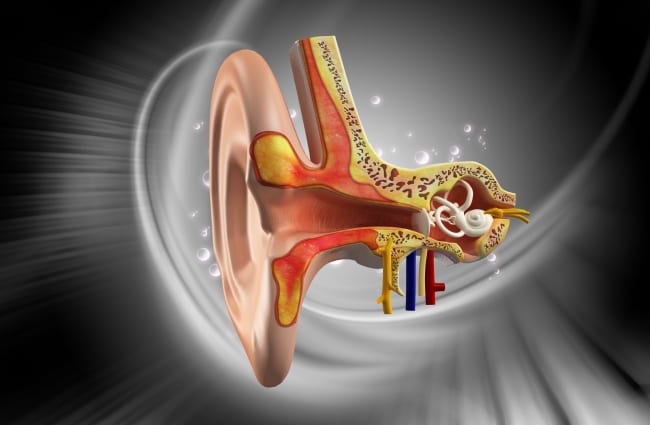 Endolymphatic sac decompression is a procedure that involves draining of the excessive endolymph from its sac in order to decompress it. It is sometimes indicated for Ménière's disease or secondary endolymphatic hydrops to relieve endolymphatic pressure in the cochlea and vestibular system. Meniere's disease is the most common vestibular disorder this procedure is considered for. It is characterized by vertigo, tinnitus, hearing loss, imbalance and a feeling of pressure deep inside the ear. While there are several treatment options for it, including betahistine, cyclizine, steroid injections, and gentamicin injections, but endolymphatic sac decompression is considered for refractory cases.
There are multiple ways to perform this procedure. One method involves removing the mastoid bone surrounding the endolymphatic sac and allowing the sac to decompress. Alternatively, a shunt may be placed into the endolymphatic sac so that the excess fluid can drain out into the mastoid cavity.
Endolymphatic sac decompression is performed as an outpatient procedure. During the procedure, an incision is made behind the ear and the mastoid bone is exposed. The bone is fragmented to reveal the endolymphatic sac and a hole is cut into the outer layer of the sac using a laser. A shunt is then inserted into the sac and the incision is closed. The procedure takes approximately 90 minutes and is performed under general anesthesia. If there are no adverse events, the patient is discharged an hour later. Most patients return to work the day after surgery. The patient's hearing gradually improves in the ensuing few weeks and then returns to normal.
Endolymphatic sac decompression has proven to be an effective treatment for patients with Meniere's disease with vertigo and light-to-moderate hearing loss. In a recent study published in JAMA, endolymphatic sac surgery provided an improvement in major spells of vertigo in 77% of patients at 24 months after surgery. Furthermore, revision surgery provided an improvement in 65% of cases, especially those with recurrent symptoms more than 24 months after their original procedure.
aenriquez December 12, 2018 blog, Cartilage RegenerationEndolymphatic sac decompression, Manual Lymphatic Drainage, Vestibular Disorders Read more >